WELCOME TO SISKIWIT BAY LODGE!
Please enjoy browsing our web site where you will find pictures, descriptions and rates for all of our rooms.
In addition, we have links to activities, events, restaurants...most everything you would want to do on your visit to the South Shore of Lake Superior.
We are anxious to share our home with old and new friends and want you to feel welcome and appreciated!
Feel free to call or email us with any questions and we will do our best to answer them as soon as we are able.
Thanks for visiting our web site and we are looking forward to seeing you at Siskiwit Bay Lodge!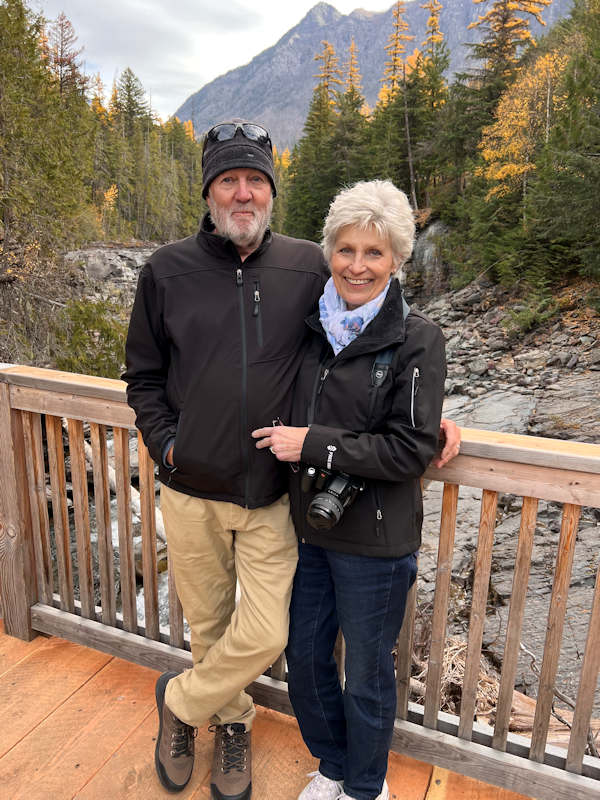 See What Our Guests Have to Say!
BRUCE AND SANDY, THANK YOU FOR SHARING YOUR BEAUTIFUL PROPERTY WITH US.
There are so many positives to say, that we don't know where to begin.
First and foremost, your kind spirits and generosity make you guests feel right at home. We were amazed at the commodity of the guests since none of us had met before. That is a tribute to you two for creating such a warm environment.
Of course the rooms were comfortable, and the architecture amazing. Returning home yesterday, we rose and grieved the fact that we weren't dining on your five star breakfasts.
We will always treasure this experience, and there is no doubt that we will return!
Best Wishes, Joe and MaryAnn
FABULOUS!
Bruce and Sandy are gracious hosts! Thank you for sharing your home with me and my sister!
Laura
THIS IS TRULY A GEM
We have traveled all over the world and are always looking for the "perfect" place to stay in each location.
This is exactly what we found at Siskiwit Bay Lodge. Bruce and Sandy-we really appreciate your warmth & hospitality and had a great weekend. Room #1 was gorgeous and we loved having the property to ourselves for the weekend. ?
The homemade breakfasts exceeded our expectations, the water in the shower was hot, the place looked and smelled great all day/every day, and it couldn't be located in a more scenic location. We look forward to returning!
BRUCE & SANDY, THANK YOU SO MUCH FOR A WONDERFUL WEEKEND!
From the immaculate rooms & beautiful grounds to the delicious blueberry baked French toast, not a singe detail was overlooked. We were sad to leave on Sunday morning. I hope the fact that we called back Monday morning to book our SECOND stay with you is an indication of how much we enjoyed the first.
Thanks again, Jeff & Jill
Our winter weekend with you was just as enjoyable as the summer weekend! We loved spending extra time getting to know you and the winter area! Meyers Beach snow shoeing was truly spectacular even if we couldn't walk the ice! Watching the Lake doing its various "tricks" was an amazing example of God's powerful work!
We are looking forward to future trips and stays at your beautiful home!
Dan and Jody
(Be sure to let us know if you are ever in our area, we would love to see you)
THE PLACE WAS BEAUTIFUL AND SO VERY WELL KEPT AND CLEAN
Very cozy with spectacular views from the suite. I would definitely stay here again as well as recommend it to anyone traveling north. perfect getaway place.
Karen